Tensioner and sealer is a set of manual strapping tool. It is the accessory product of SEARO. We sell in our cost price for serving customers.
Strapping tool Tensioner SD330 is well known with its red color and competitive price with

Advantage: convenience to carry, low cost and repair easily &

Disadvantage: Same as sealer, it is consumable.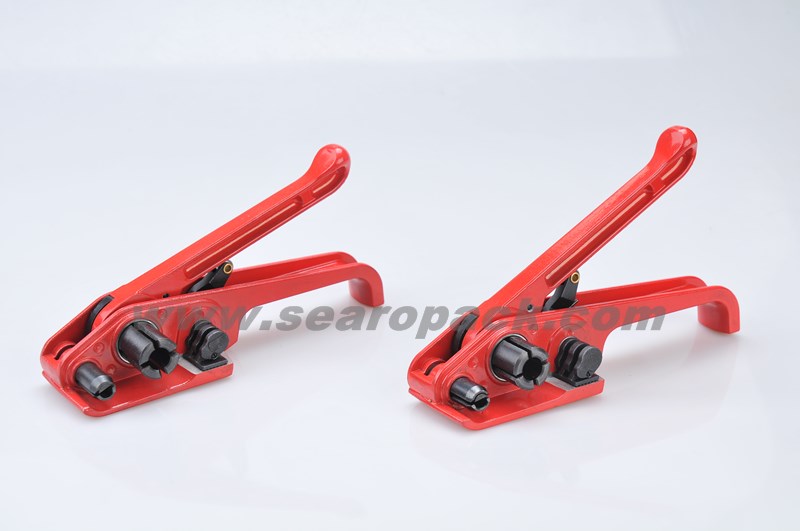 Strapping tool Tensioner SD330 is suitable for:

Strap qualities: Polyester (PET) and/Polypropylene (PP)
Strap dimensions: 13mm ~ 19mm (Width)
Binding constrictive force:2000N
Made in China
SEARO supply tensioner 13-16mm type and 19mm type.If the strap width you use is 19mm,please inform us before order.